The market is changing faster than ever before, and as a business owner, it is important to stay ahead of the curve. This means being aware of new technologies and trends and being willing to adapt your business to meet the needs of modern consumers. The way people shop and buy products have changed, and if you want to stay in business, you need to change with it.
Let's look at how businesses can adapt to the ever-changing market.
Invest in SEO and Social Media
SEO and social media marketing are no longer optional for businesses-they've become essential tools for success. In a world where consumers have more choices than ever, it's more important to stand out from the competition. And that's exactly what SEO and social media can help you do. They can help you create a strong online presence that encourages people to visit your website and learn more about what you have to offer. So if you're looking to grow your business, you must invest in these strategies.
Diversify Your Content Offerings
When it comes to content, businesses can no longer afford to stick to one type of format. To reach different audiences with different interests and needs, you need to diversify your content offerings. This way, you can appeal to more people and encourage them to learn more about what you have to offer.
Diversifying your content also helps keep things interesting for your audience. If they always see the same type of content on your website, they're likely to get bored and move on. But if you mix things up and offer a variety of content formats, they'll be more likely to stick around.
Increase Emphasis On Customer Service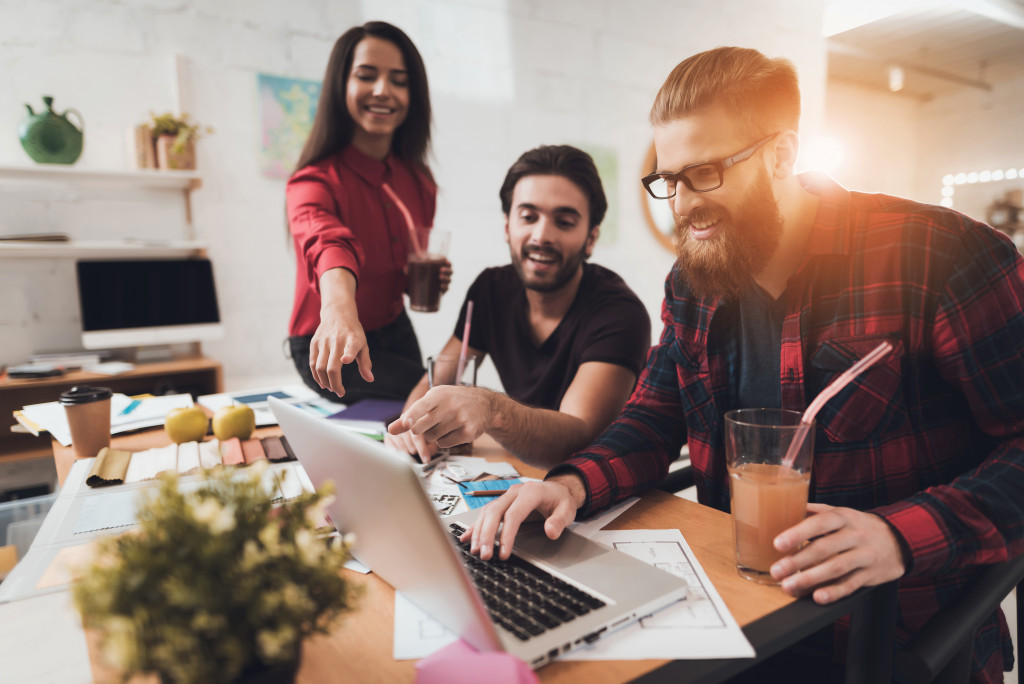 One of the best ways to face the changing market is increasing emphasis on customer service. You can set yourself apart from the competition and encourage people to do business with you by providing excellent customer service. And the best part is that it doesn't require a lot of extra work-just make sure that you're providing the same high-quality service that your customers have come to expect.
Another way to provide great customer service is by quickly responding to inquiries and complaints. If someone takes the time to reach out to you, make sure that you respond as soon as possible. This will show them that you care about their satisfaction and that you're willing to go the extra mile to make things right.
Use Marketing Automation Tools And Technology To Manage The Work Flow Streamlining Business Development Processes
There are a lot of different marketing automation tools and technologies available to business owners, and it can be tough to decide which ones to use. But by using the right tools, you can streamline your business development processes and make things run more smoothly. This will help you save time and money and focus on other important aspects of your business.
Technology can also help you keep track of your progress and measure the results of your marketing campaigns. This way, you can fine-tune your strategies and see which ones work best for you. And if you ever encounter any problems, you'll have the data to help you troubleshoot them.
Outsource Business Tasks tor a More Efficient Process
Outsourcing business tasks can be a great way to improve efficiency and reduce costs. By outsourcing certain tasks, you can free up time and resources to focus on more important things. And by using the right outsourcing partner, you can ensure that your tasks are completed promptly and accurately.
For example, automotive shop financial services allow technicians to focus on their work instead of managing their accounting. As a result, they can provide better customer service and maintain strong business relationships.
Increase Your Brand Awareness
In this day and age, it's no longer enough to just establish a presence online-you need to increase your brand awareness as well. Without brand awareness, you won't resonate with your audience and do business with them.
So make sure that you're using the right tools and strategies to increase brand awareness and develop a strong online presence. This way, people will learn more about what you have to offer, and your business won't fall by the wayside as things change.
No matter what type of industry you're in or how much competition you're dealing with, you must keep up with the changing market. You can't just rely on tools like SEO or social media marketing anymore- you need to invest in these strategies AND diversify your content offerings. If you do this, you'll reach more people and stay relevant as a brand.