Beauty businesses have a lot to gain from social media. Customers are always looking for new products and services and are more likely to find them through social media. In addition, social media is a great way to connect with customers and build relationships. But certain beauty businesses do better on social media than others.
Some of the best beauty businesses to follow on social media offer unique products and services. Customers want to see something different, so you can be successful if you can provide that. Here are some of these businesses that you should consider starting.
1. A makeup line focused on natural ingredients
There are a lot of conventional makeup brands out there, and customers are looking for something different. A makeup line focused on natural ingredients is a great way to stand out from the crowd. Customers will appreciate the focus on quality and will be more likely to follow your brand on social media.
Many sustainable makeup brands have found success on social media. One example is Lush, a brand that sells handmade cosmetics made with fresh ingredients. Lush has over 2 million followers on Instagram, and it's easy to see why. The brand's products are unique and appealing, and its social media presence is engaging.
If you're thinking of starting a sustainable makeup brand, start by doing your research. Learn about the different available ingredients, and find a niche market that you can focus on. Once you've done that, start building your social media presence. Use hashtags to reach new customers, and post engaging content that will make people want to follow you.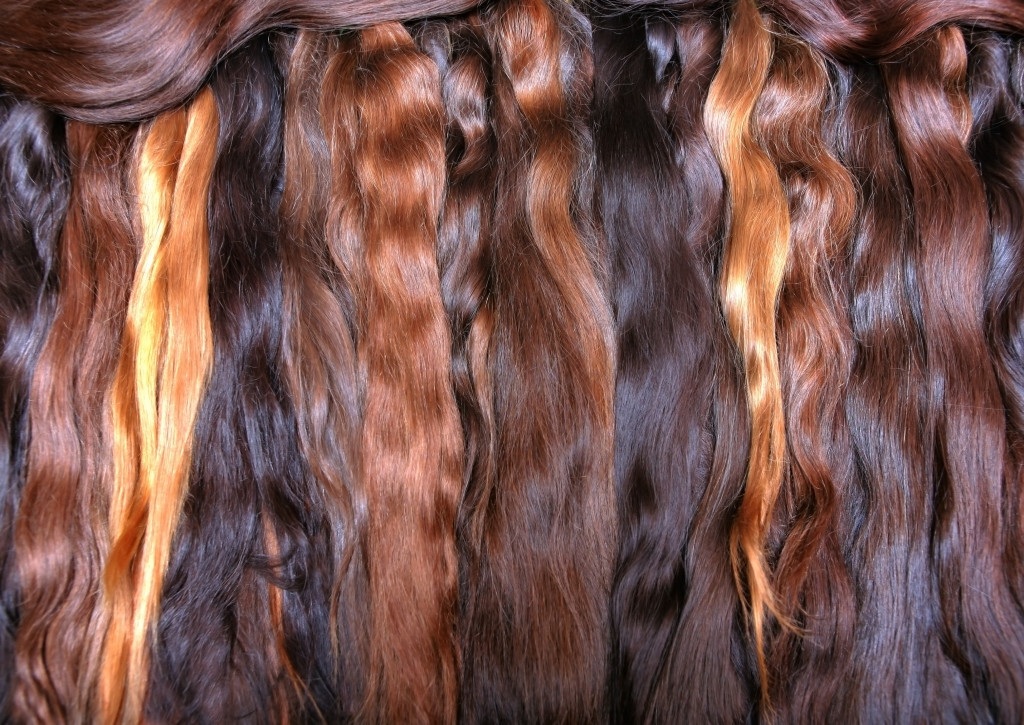 2. A wig company for cancer patients
Cancer patients often lose their hair as a result of treatment. Wigs can help these patients feel more confident and make them look and feel like themselves again. A wig salon that focuses on cancer patients is a great way to help people in need and build a loyal customer base.
For example, you want to be sure to offer a wide selection of wigs so that patients can find the perfect one for them. You should also provide wig styling services so patients can feel their best. Some wig businesses even offer installation services. This can be a great way to build relationships with customers.
Of course, when using social media for your wig business, it's essential to be sensitive to your customers' needs. Be sure to post appropriate content for them, and avoid any images or language that could be offensive. Primarily because you will be catering to cancer patients, you must always be respectful and considerate.
3. A skincare line for men
Most skincare lines focus on women, but a growing market for men's skincare products exists. Men are becoming more interested in taking care of their skin and are willing to spend money on quality products. If you can tap into this market, you'll be sure to find success.
When starting a skincare line for men, focusing on quality is essential. Men are looking for products that work well for their unique skin type. But because many will avoid anything that seems 'girly,' you'll need to find a way to market your products in a way that appeals to men.
One of the best ways to do this is through social media. Use hashtags to reach your target audience, and post content that shows off your products in a masculine way. You can even partner with male influencers who have a large following among men. This can help you reach a new audience and grow your business quickly.
4. A jewelry line for kids
There are plenty of jewelry options for adults, but not many for kids. This is an excellent opportunity for you to start a jewelry line that caters to this underserved market. Kids' jewelry can be fun and trendy, and it's a great way to get kids interested in fashion.
When starting a kids' jewelry line, it's essential to focus on quality and safety. Because kids are more likely to put jewelry in their mouths, you'll need to use materials that are non-toxic and safe for them to ingest. You should also avoid using small parts that could be a choking hazard.
In terms of marketing, social media is a great way to reach parents and guardians. Use hashtags to reach your target audience, and post kid-friendly content. Avoid anything considered inappropriate for kids, as this could damage your reputation.
There are many different types of businesses that can do well on social media. If you're considering starting a business, consider what kind of content would appeal to your target audience and use hashtags and influencer partnerships to reach a wider audience. With careful planning, you can build a successful business on social media.