The COVID-19 crisis has caused a massive impact on many businesses across various industries. In fact, over half of the small and medium-sized enterprises (SMEs) that had a temporary closure at the onset of the pandemic ended up on permanent shutdown. Fortunately, some businesses have managed to survive and thrive due to their value during the pandemic.
But did you know that new business applications have surged in the United States? In fact, they have hit the record high, as more and more aspiring entrepreneurs have ventured into business. Some of them got laid off from work, while others have had financial issues brought on by the pandemic. For this reason, they have launched their startup to generate income and cope with the pandemic.
If you're one of those who have started a small business, you have most likely chosen one of the thriving industries during this pandemic. Understand, however, that you must still put in the work to reach out to your target market, promote your products or services and boost your startup. As such, digital marketing is the key.
That said, here's how to digitally market your pandemic startup:
1. Website Marketing for Product or Service Promotion
A business website is no longer an option nowadays. It is imperative for every business. In fact, brick-and-mortar businesses should transition to click-and-mortar stores to survive and thrive in this digital era. Why? People now heavily rely on the web when searching for products or services.
If your pandemic startup has a physical location, create a website. If you already have one, update it with the user experience (UX) in mind. Your business website is where you'll display your products or services. It is also where you'll engage with your customers and do business with them.
2. Search Engine Marketing (SEM) for Online Visibility and Website Traffic
Since having a website has become imperative, boosting your online visibility and site traffic has become crucial. That's where search engine marketing (SEM) comes into play. As a pandemic startup, you want your site to appear first on the search engine results pages (SERP). It must take the spotlight amid the sea of digital competition on a highly dense internet. Below are two SEM campaigns you should consider implementing for your pandemic startup:
Search Engine Optimization (SEO): 

This digital marketing strategy entails optimizing your website (technical SEO), creating relevant content with keyword integration (on-page SEO), and promoting your business outside your website like link-building (off-page SEO). When implemented successfully, your webpage will have the top spot on SERP.
Pay-per-Click (PPC) Advertising: 

This online marketing campaign involved creating ads promoting your products or services and bidding for their placements on SERP. When your target customers search, your ads will appear on SERP. But when they click on these ads, you'll have to pay Google. These clicks, in turn, can drive traffic to your website.
 3. Email Marketing for Customer Outreach
Emails have long been beneficial in business and marketing. All stakeholders involved in a business can communicate with each other via emails. Most importantly, business owners and digital marketers can use emails to reach regular and potential customers. That's where email marketing comes into the picture.
If you're starting to get some customers for your pandemic startup, be sure to secure their email addresses. From there, you can send them personalized emails about your new offers or even business updates. On the other hand, conduct research to get data and information about your prospective customers. Once you have a list, send them promotional emails offering your products or services.
4. Content Marketing for Customer Engagement
Content is king in the digital world. Every business must produce valuable and relevant content to engage its customers. When these content pieces resonate with customers, they can go as far as generating leads and converting sales. That's why digital content marketing has long been proven effective in business.
For your pandemic startup, here are a few content marketing strategies you might want to implement:
Start a blog and produce blog posts on a weekly or monthly basis.
Create articles related to your business and the products or services you offer.
Post infographics about the industry of your business.
Publish images of your products on your website and social media pages like Instagram.
Create promotional video clips promoting your small business and your products or services.
5. Social Media Marketing for Lead Generation and Sales Conversion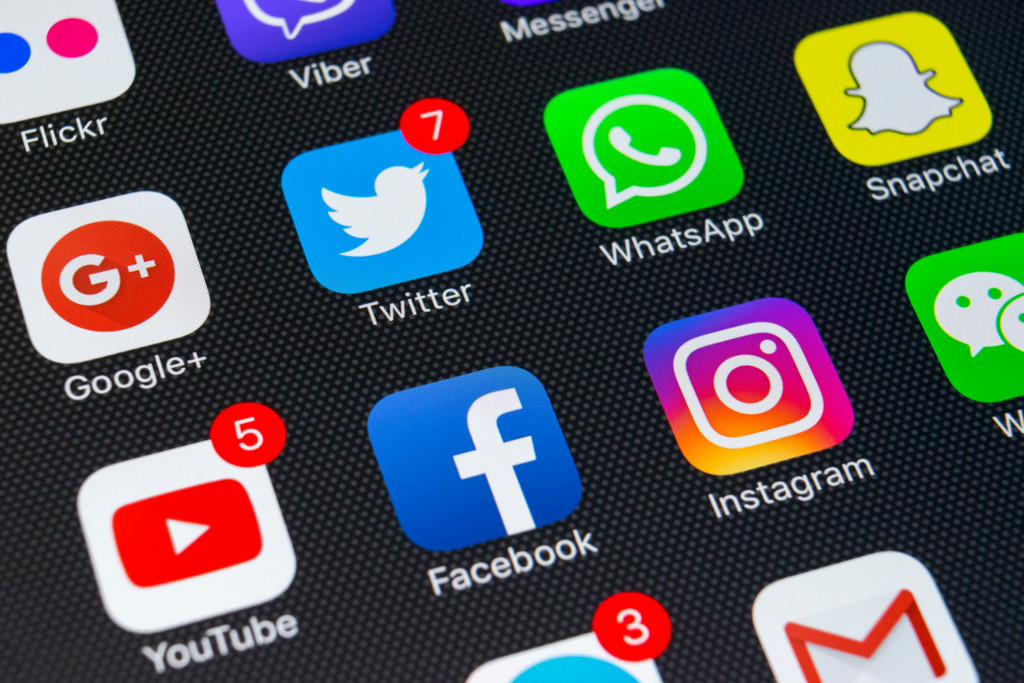 The last on the list is harnessing the power of social media. These channels provide businesses with plenty of opportunities. Not only do they engage customers, but they also help generate leads and even convert sales. For your pandemic startup, here's how you can take advantage of social media for your marketing:
Facebook: 

Post content pieces on your Facebook page to spur customer engagement. You can also create Facebook ads and target them to your prospects. These ads will appear on their newsfeed.
Instagram: 

Invest in professional product photography for your startup. Once done, publish them on Instagram. They can entice customers to purchase your goods or items.
LinkedIn: 

Build your network with various stakeholders on LinkedIn. For instance, you can connect with certified public accountants or CPAs for small business taxes and accounting. You can work with one who can help manage your business finances and grow your startup.
At this point, you now know what it takes to promote your pandemic startup online. Consider the digital marketing strategies recommended above. As an aspiring entrepreneur, you can no longer ignore the power of online marketing strategies in this digital era. They are proven effective and beneficial for businesses of all sizes. Ultimately, implement some of these strategies and see your startup grow, flourish, and succeed during this pandemic — and beyond.