When it comes to making your first investment, there are a lot of factors to consider. You want to ensure you're investing in something that will give you a good return, but you also don't want to take on too much risk. For many people, the answer is to invest in property. But is this always the best option? Here are some reasons why investing in property can be a good idea.
It's a tangible asset.
When you invest in property, you're investing in a physical asset you can see and touch. This asset can be helpful if you want a tangible representation of your investments. It can also help you track your investment and its value over time.
Intangible investments can be risky, and you need to be a financial expert to understand them. Investing in property is relatively straightforward and can be a great way to get started in the world of investments. You can also rest assured that you have an asset in the event of a financial crisis.
So, a home can be considered an excellent long-term investment. And by investing in it early, you can benefit from its appreciation in value over time.
It can be a source of income.
Another benefit of investing in property is that it can provide you with an additional source of income. If you purchase a rental property, for instance, you can earn money from the rent payments made by tenants. This strategy can help offset the property's costs and even generate a profit.
Additionally, you can use your property as an Airbnb and earn money from visitors who pay to stay in it. You can also use it to host events, such as weddings or corporate retreats, which can be lucrative sources of income.
It is a great way to generate additional funds and make your property pay for itself. Plus, you can use the income to put toward other investments. Thus, investing in property can be a great way to increase your financial security.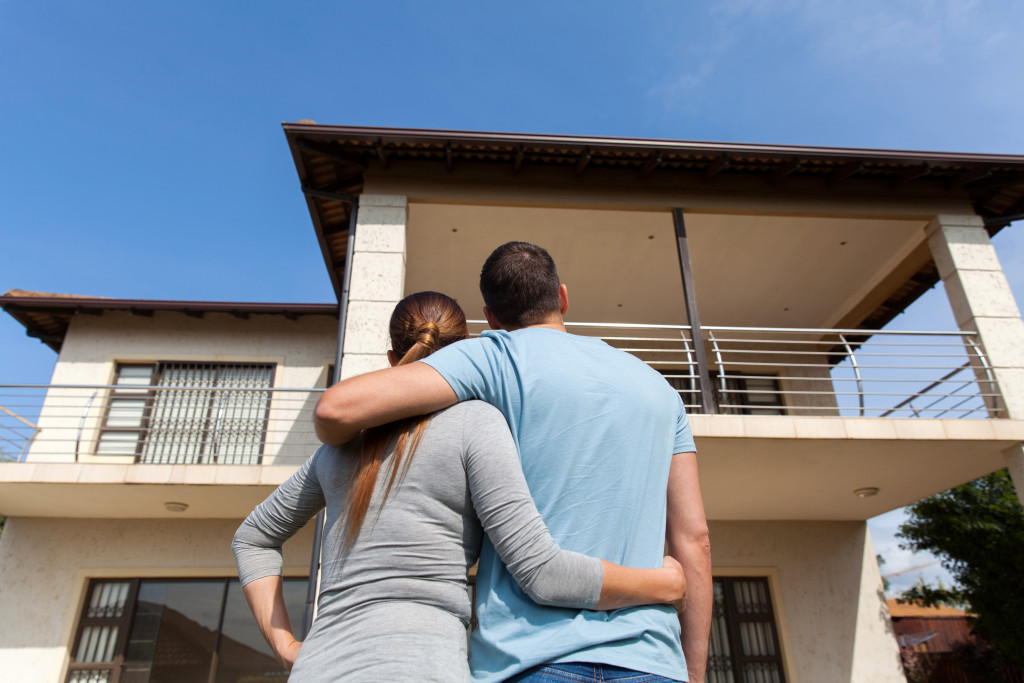 It has the potential to appreciate in value.
Unlike many other investments, properties have the potential to increase in value over time. This appreciation can give you an excellent investment return when selling the property.
However, it's best to understand the local real estate market before investing in property. Supply and demand, economic stability, and growth potential can all impact a property's value. For instance, you're eyeing investing in a property in the Philippines. In that case, choosing an area with many new businesses or job opportunities, such as Makati and Mandaluyong, is a great way to ensure your property's value increases over time.
Another factor to consider is the up-and-coming projects and developments in the area. In Metro Manila, a new subway line and infrastructure project are underway. It could drive up home values and make properties in its route more valuable. These include Valenzuela, Quezon, Pasig, and parts of Paranaque. So, an affordable condominium for sale in Paranaque and the other areas mentioned above will be more attractive to potential buyers than a property elsewhere.
Considering these factors can give you an idea of how much your property will increase in value over time. That way, you can be confident that investing in a property is sound.
It offers tax benefits.
Property investment also comes with some tax benefits that you may not get with other types of investments. For example, in many cases, you can deduct the interest you pay on your mortgage from your taxes. This deduction can save you a significant amount of money each year.
However, it's important to remember that tax laws change from time to time. It could also be different in various countries. So, speaking with an accountant or financial advisor before investing in property is best. They can help you understand the current regulations before investing in property.
Nonetheless, purchasing a property today can help you benefit from these tax savings in the future. By understanding the tax laws, you can make sure that your home is a sound and profitable investment.
Property investments can be a great way to secure your financial future. The above are a few reasons why your home should be your first investment. So, if you're looking to invest in a property and make the most of your money, remember these benefits. Investing in property could be the best decision you ever make. With the right research, planning, and timing, it could help you secure your financial future for years to come.