A general contractor is in charge of the overall construction process. It is a company that takes care of the schedule and budget of a construction project and is present from the beginning of the process until its completion. Overseeing the construction project, a general contractor also handles the materials, labor, and equipment used for a project.
Having your own general contracting company can be lucrative if you start with the right planning and preparation. Being properly equipped with the right knowledge is essential in every company's success.
What a business owner needs to be a general contractor
A general contractor helps homeowners construct, renovate, and remodel their homes. What a general contractor needs to ensure is that they finish the project efficiently and correctly.
Forbes advisor makes a list of things to look for in a general contractor. A general contractor must have the appropriate permits and licenses according to the requirement of the state, country, or city it is in. Additionally, a good contractor must have the necessary experience and skills to get the job done.
A great customer base and feedback from the customers are also essential in the success of a general contracting company. At the same time, a contractor must also consider its employee's compensation and insurance in case of property damages.
Starting a General Contracting Company
CNBC reports about a 31-year-old general contractor, Josh Downing, who made multi-million dollars in the industry within only two years. His secret to success is a platform named Thumbtack, where he got his first client as a general contractor. From a six thousand dollar project, he finally got a $900,000 project.
From his success in the platform, he finally started his own construction company. However, starting and handling a general contracting company is not always easy. There are different ways to start up the business, but the key is continuously exploring ways to make the business a success.
For instance, finding a construction equipment supplier is a good way to build resources. Additionally, creating the correct systems and structure and being in contact with the right business are ingredients to the company's success.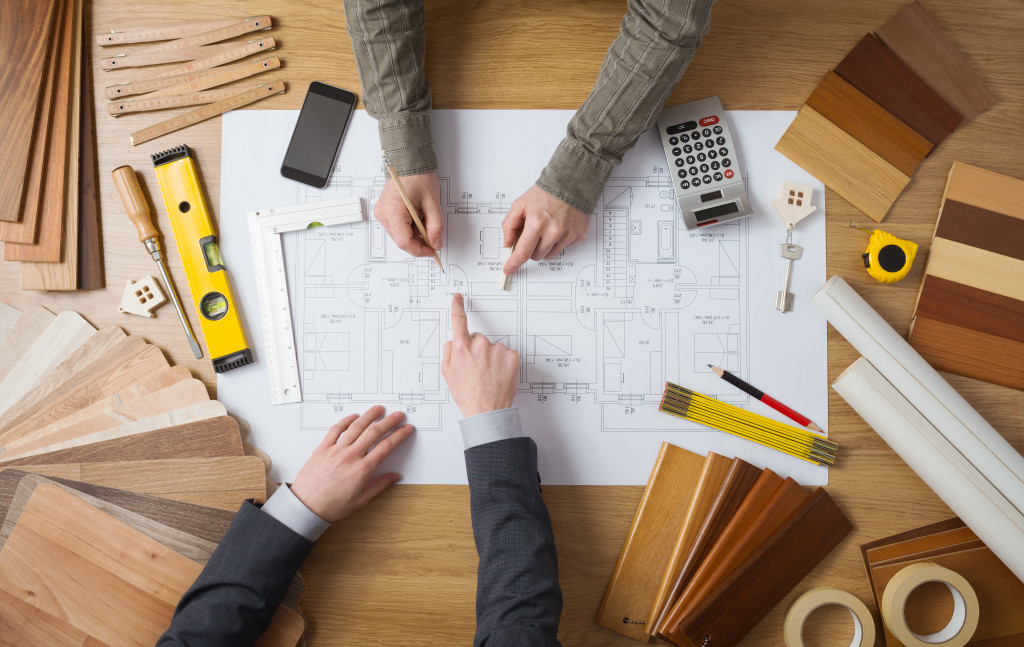 Getting insurance for the business
As a general contractor and a business owner in general, you must get insurance. Having insurance is a way to protect your business from potential problems; general liability insurance protects against lawsuits. In the construction industry, potential problems and lawsuits come in the form of accidents and injuries on a construction site and other illnesses sustained within a business property.
Online promotion
A general contractor will greatly benefit from having an online presence. This can come in the form of a website. A website can feature completed projects or the company portfolio and services issued by the company. Featuring this information will be very helpful for potential clients.
Aside from a website, a general contractor can take advantage of social media platforms like Facebook, Twitter, and Instagram. Having this kind of accessible online presence can target a particular demographic.
Mentor
As any novice needs, a mentor is a necessity when starting a construction business. A mentor should be an experienced person in the field; they can impart knowledge on handling customers and the financial aspect of your business. Additionally, this mentor can help in providing contact to vendors and investors.
A mentor can be a family member who has been with the industry for years or someone you can hire if you have no friends or family knowledgeable in a specific aspect of the business. Hiring an accountant, for example, is a necessity to handle the financial aspect of the business.
Customers
Before entering the business of contracting, one must identify the potential customers of the company. Potential customers for general contracting include homeowners; civic, educational, medical, and government institutions can be potential clients, too.
Specifically, government institutions are great clients because there is a constant need to construct roads and government buildings and maintain government facilities. In addition, a general contractor can also offer consulting and security services.
A general contractor can also handle commercial projects. A contractor can specialize in commercial contracting; these contractors help establish hotels, restaurants, and retail outlets.
A lucrative business
Undeniably, people who enter the business earn lots of profit. So as not to split the profit, stating one on your own is a good idea. You have to remember to hire the correct people and build a solid client base to earn good revenue.