Business owners will eventually have to decide on the future of their business. Some of them are happy staying small, but there will always be those who want to aim bigger. If you plan to grow your business, then you need to be ready to work hard. It will be an uphill battle for you to expand your market share.
Here are several tips that should help with your company's growth:
Think of Diversification
Most companies start with a single product or service to offer. But putting all of your eggs in one basket can be a problem. You need to diversify your offerings. It is similar to running a restaurant. If you only offer burgers and people get tired of your burgers or someone offers a better alternative, then you will take a hit to your profits.
By adding more products and offerings, you can grow your market share and also potentially protect yourself from market trends. Investing in product research is the way to go if you plan to offer more to your customers.
Consider Franchising
If you want to expand by adding more branches to your business, then seriously consider offering franchises. With a franchise, you allow others to finance your business model in exchange for getting their share of the profits. If you can package your business so that others can set it up and run it on their own, the consider working with an experienced franchise consultant to start franchising.
If you start advertising your franchise as available, interested entrepreneurs will want to try it out. Offering these people a chance at their own business allows them to jump into business without all the initial hiccups. In exchange, they pay you for the guidance and the supplies necessary to start. A good franchising relationship can even have an investor buy multiple franchises, which can boost your operations greatly.
Don't Rule Out Acquisition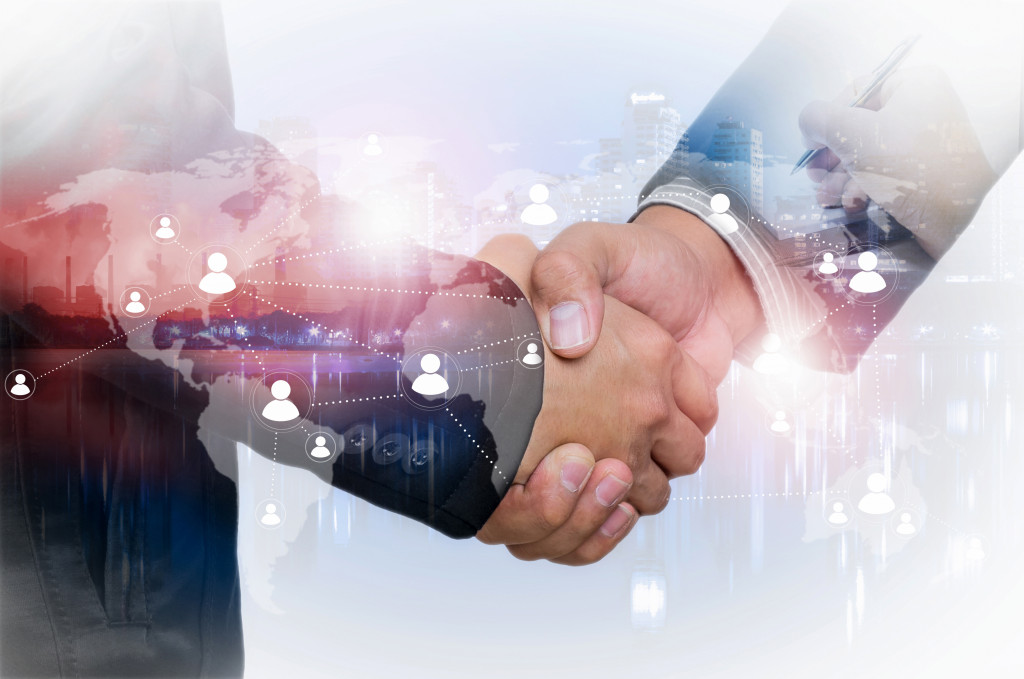 When your company is doing well, there might be others in the market who are facing problems. This might offer you the chance to buy them and add them to your operations. Acquiring a company sounds easy but integrating them into your operations can be difficult. If you do go ahead and buy a competitor, you should make a decision immediately on what will happen.
A buyout can either go two ways. First, you take the resources of the old company. This can boost your operations but will lose you their market share. The other option is to keep the company and brand but to institute some changes so that your two new companies don't compete with each other for market share.
Look For Partners
Strategic partnerships are a great way to grow your business. If you can find a partner in a complementary field, then you can have a potential boost there. For example, if you run a hotel chain, then partnering with a travel agency and giving them promotions can boost both of your businesses. Look for partners that can help you in some way and find a way to assist them. The result is that both of you can benefit.
Once you decide to grow your business, you should aim high. Many big corporations started as small operations. If you want to be the head of your own successful business, you should be ready to go big and take the risk.