Starting a small business is no easy task. It takes a lot of determined effort from its entrepreneur. However, with the right strategic planning and marketing campaigns, a small business can survive for many years and even flourish.
Small businesses don't have a long life span. About half of these businesses close during the first five years, and these numbers increase by two-fold after ten years. Such fragility of small businesses forces them to take risks. If you are about to take a chance for your small business, you should do it with these proven marketing strategies instead.
Small Business Marketing
When marketing for small businesses, you have to be smart with your decisions because you don't have the same funding as bigger companies out there. Moreover, you need to be aware of your competitor's current state. Can they outmaneuver you? Do they have more resources than you? What can you do to combat their strategies?
If you want to beat your competitors when it comes to marketing, you'll have to stay consistent. You can stay consistent with your marketing strategies by choosing proven methods that are cheap and effective. Here are some of them.
Telemarketing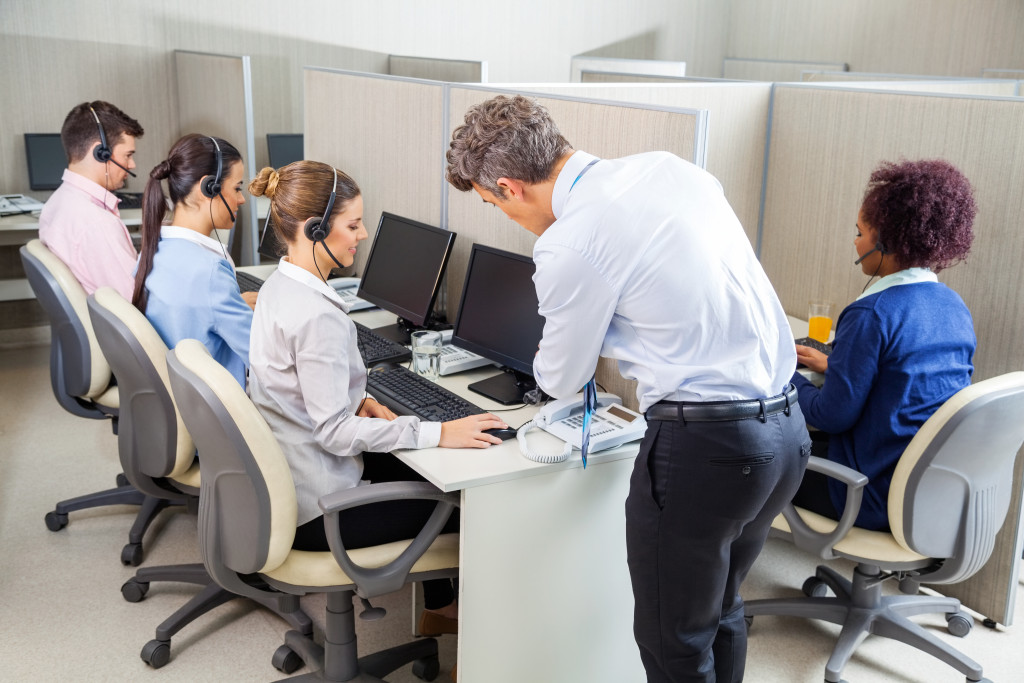 Telemarketing has been around since we've had access to telecommunications more than 50 years ago. At this point, it's considered to be one of the few traditional marketing strategies that have survived the test of time. Additionally, it's deemed to be still effective.
A decent number of telemarketing managers in successful companies consider telemarketing an effective tactic in generating leads. Many smaller companies hold such marketing strategies in high regard. It's not that hard to find the right telemarketing company for you. There are hundreds of them out there willing to service smaller companies.
These companies also offer cheap rates that you can afford and an easy-to-follow strategy for a given period. All of these can help you generate leads without putting too much money into them. This gives you more flexibility and has more than one marketing strategy for your company. If you want to go digital, consider putting some effort into your social media footprint and search engine presence.
Social Media Marketing
Social media is the current chosen platform of millions of marketers out there. It's where billions of people are, making it an ideal choice for generating and converting leads. The best part of it all is that it's free.
Marketing on social media for free is fairly simple: make a profile for your business. It's a simple one-step process. However, you have to be wise to gain traction and thousands of followers.
Some businesses choose to give discounts or freebies to people who spread the news of their businesses on social media. Many others choose to pay social media platforms money to market their companies. All of these are viable options, but if you want the most effective way to garner followers for your company, you should consider micro-influencer marketing.
Micro-influencer Marketing
Micro-influencers are considered to be those who have less than 500,000 followers. These micro-influencers don't ask for much compared to huge influencers out there, like Cristiano Ronaldo, who asks for a million dollars for a single mention.
Their rates are far more affordable, and they usually come in packages. Even some are willing to stick with your company as long as you give them the necessary support they need to grow their platform.
Micro-influencers are highly negotiable compared to big-time influencers, and when you combine them with social media marketing strategies, your internet presence is secured.
Guerilla Marketing
There are other forms out of marketing out there that can help you gain leads in a short amount of time. Guerilla marketing is one of these kinds of marketing.
Guerilla marketing is all about shock value. You deliver a message in the most bombastic way possible in a place that has high foot traffic. This message should get people's attention, so make it extravagant. But don't make the message too aggressive in nature. You're trying to generate leads, not dissuade people from looking for your company.
The problem with guerilla marketing is the means of maintaining the attention after your first message. However, through the marketing strategies we've indicated above, you should be able to make yourself relevant to your target audience.
Marketing for a small company takes a lot of creativity. Hopefully, the marketing strategies we've talked about in this article can help you jump-start your marketing campaign. Remember that no marketing strategy can stand alone, so make sure to mix and match some of these strategies together.