Starting a security business may seem to be time-consuming and a lot of planning. But it all pays off when the company starts to be known and the company begins to provide services. The global security services industry went up to 128 billion U.S. dollars in 2018 alone, of which 28.1% came from Europe, which was considered to be the highest share in the market. This led to more entrepreneurs investing in the security company industry.
However, what are the things you need to do before starting a security company? You may look at a lot of guidelines and tips about starting a security business, but there are effective ways to secure your business and legally operate one. These are the most effective ways to establish your security company.
YOU HAVE TO CHOOSE YOUR SECURITY SERVICES
There is a long list of security services you could offer to your clients. From active shooter training services to cybersecurity solutions, everything can be an effective choice depending on your company's resources and sufficient funds. A security company will always be important and will be in demand, as it reduces the risk of potential harm to many people.
However, you have to choose the right services that your company will be able to comply with, otherwise, you will compromise the safety of your clients and your own crew. It is always better to have a wide range of services available but one key factor is to hire more experienced individuals for the job.
SECURE THE LEGAL MATTERS AND HIRE THE RIGHT PEOPLE FOR THE JOB
Have your company registered and also register for taxes. Get the required business permits and other legal licenses that your company needs to avoid future problems. Make sure to have all proper documents in your hand before launching your security company. Keep in mind that a security company is a business entity that requires proper registration as it works with high-risk services. Therefore, all legal matters should be considered and prioritized.
You must also hire the right people for the job. There are many who can do the same task but not all are qualified, especially for services that demand professionalism. Make sure to hire qualified individuals that have more experience than the rest. A security guard with different training and work experiences will be a better choice. This also helps your company to acquire more clients and accomplish more jobs.
COLLECT FUNDS FOR YOUR COMPANY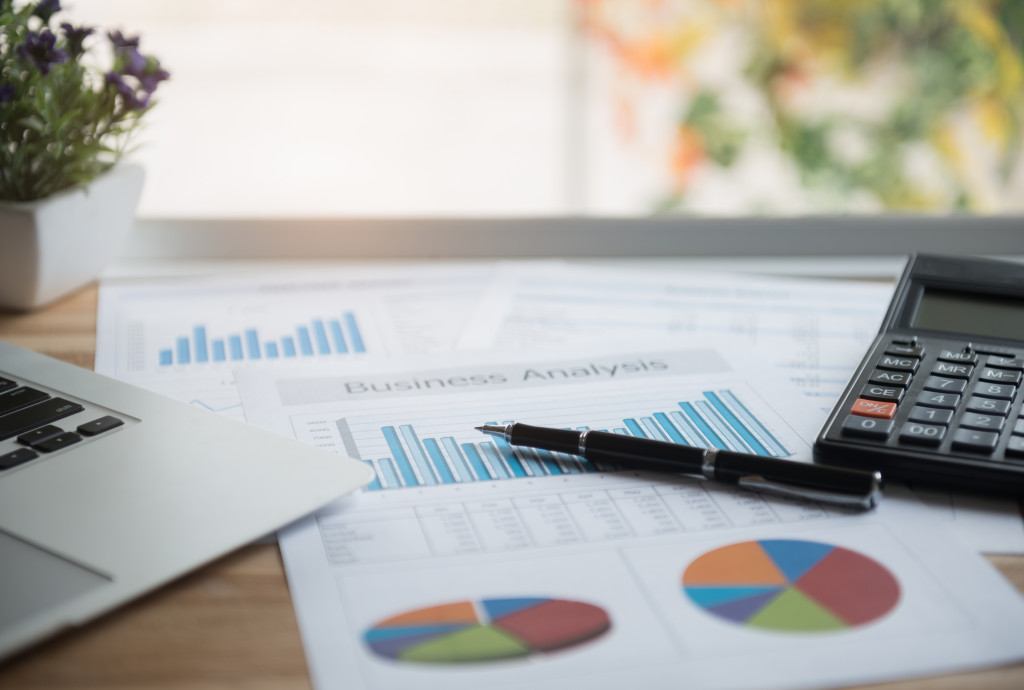 Once you have obtained all necessary permits and licenses, you could start collecting funds. Obtaining funds straight from your pocket will not be simple. However, applying for a bank loan is the best way to secure funds for your business. All you need to do is to bring the right documents and provide accurate information to acquire a loan.
Many banks would normally allow you to get a loan as long as they are provided with the right business plan and discuss with the bank about your plans for growth. You can provide the number of years of working in a security company to add sufficient evidence that you have the knowledge and wisdom to run and operate the business.
ESTABLISH A BUSINESS PLAN
A business plan will serve as your road map to establish business growth in all aspects of the business. This will help you forecast the flow of your business and sort out problems that could arise as your business starts to operate. It also provides you a structure to create a proposal for financial assistance. Once ready, an investor could review the proposal and undergo a process of validation. Always be sure to provide clear guidelines and a clear structure to gain profit to get your investors' approval.
COME UP WITH A BUSINESS NAME AND ADVERTISE
Think of a name that people will remember and give the impression fit for the services you provide. First impressions last and a security company's name and logo will need to match each other. This allows your clients to have a feeling of security as to what the company's services are providing. Then learn to advertise, not just by word of mouth, but by promoting your business online. Create a website where your clients could easily reach your security company. Provide accurate information about your services and make the services available in different areas or states.
The fundamental way to establish a security company is to create a systematic structure. Building a security company is not an easy job, as it requires a lot of work and process. However, if you aim for the right plan and strategy, you will be able to make sure that your business is on the right track. Consider checking this list of ways to remind you of the necessary things you need to comply with in establishing a security company.