The restaurant industry is a competitive and challenging business. It's important to have a clear business plan and a well-executed strategy in order to be successful. Because of the growing demand for food, many people are thinking about running a restaurant to cater to hungry customers.
Starting a restaurant business can be a daunting task. But with careful planning and execution, it can also be a very rewarding venture. Here are some tips to help get your new restaurant off the ground:
Identify Your Target Customer
Who is your restaurant aimed at? You need to have a clear idea of your target market before you start anything else. Once you know who your customers are, you can focus on creating a menu and atmosphere that appeals to them.
Create a Business Plan
A well-crafted business plan is essential for any new restaurant. It will help you map out your goals and strategies, and it will also be a valuable tool when seeking funding.
Prepare the Financial Plan
Having a solid understanding of your financial projections is crucial for planning and financing your business. Knowing how much money you need to get started, how much revenue you'll receive in the first year, and all of your expenses will help shape your budget.
Make sure the numbers are realistic because they will determine if you achieve these goals or not.
Find the Right Location
The location of your restaurant is critical for success. It needs to be in a busy area with high foot traffic. You also need to make sure that the space is big enough to accommodate your planned seating and kitchen space.
Research the Market
Before you open your doors, it's important to do your research and find out what the competition looks like. What are their prices? What type of food do they serve? How busy are they? This information will help you set realistic expectations for your own restaurant.
Hire the Right Staff
Employees are the backbone of your restaurant and you need to be able to attract and retain the best people. Hiring staff is expensive, so you also need to look at ways of minimizing overhead costs.
Find Suppliers
Once you have your kitchen set up, you need to find reliable suppliers for your ingredients. This can be a daunting task, but it is important to do your research and find quality suppliers at a good price. You also need to find a supplier of the kitchen appliances that you will need for your restaurant.
Get Financing
You will need financing to get your new restaurant off the ground. You can start by saving money from your own pocket, or you can look for a business loan or a grant from a local government agency.
Obtain Licenses and Permits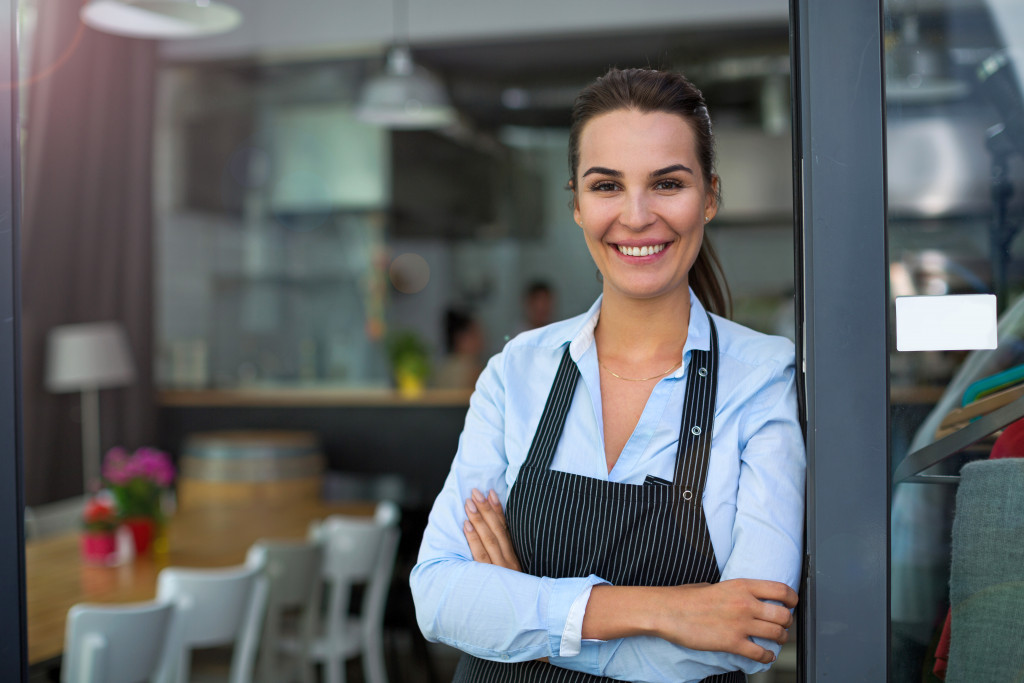 Just like starting any other business, you need to look at getting the necessary licenses and permits. This will vary depending on your location, but you should start looking into it as soon as possible.
Build a Structure or Rent a Space
If your budget allows for it, you will need to construct a restaurant space. However, if this is not possible, then you can rent one instead.
Choose the Right Contractor
If you are going to construct your own space, then you need to find a good contractor. Be sure to get references and check their license and insurance. You must ensure that you'll be working with a contractor you can trust and rely on.
Create a Menu
One of the essential parts of your new restaurant is your menu. It would be best if you chose dishes that will appeal to your target market and that your staff can prepare well. Take some time to create your menu and ensure that there are items to appeal to all taste buds.
Choose a Name and Signage
Choose a name for your restaurant and the signage that will be displayed outside. If you are working with a tight budget, you can get some cheap materials for this purpose.
Market Your Restaurant
Creating a marketing plan is essential for any new business, and restaurants are no exception. You need to find creative ways to get people in the door and keep them coming back. You can offer promotions and discounts on your grand launching date to entice customers to dine in.
Monitor Your Expenses and Profits
It is important to regularly track your expenses and profits to make adjustments as needed. This will help you stay on track financially and ensure that your restaurant is profitable.
Starting a restaurant is a challenging and rewarding venture. By following the tips provided above, you can make sure that your restaurant has a solid foundation for success.