Starting your own T-shirt business is more doable — and affordable — than you think. Creativity and hard work are your best assets. But of course, you also need to invest in tools and equipment that will help put your ideas to life, or in this case, on apparel.
Before you can start a T-shirt business, here is a list of the bare essentials you need to invest in.
Computer or laptop
You probably already have a computer or laptop that is ready for use for your business. However, keep in mind that you need to use software for creating your designs and printing them on shirts on top of managing your online store and posting on social media. If your current computer's specs cannot handle multiple programs at once or if you need to have separate computers for online management and design work, it may be best to invest in another desktop or laptop.
If you don't have the funds for a new computer, that's perfectly okay. But as your business grows and you gain more customers, it's highly advisable that you purchase a new computer to make operations more efficient, especially if you are a solo entrepreneur.
Heat press or heat transfer machine
Of course, another vital piece of equipment that you need to have is a heat press, a heat transfer machine, or any other kind of machine for printing or transferring designs on T-shirts. You will need a machine that is at least 16"x20" in size to transfer graphics onto T-shirts. But if you're still on a tight budget, a 15"x15" machine is enough.
A printer
If you don't already have one, you will need to invest in a high-quality printer to print designs before transferring them onto clothing. You can choose from different types of printers, namely, inkjet, laser, sublimation, and solvent. To maximize your investment, choose a printer that can also make photocopies and scan documents — you will probably also need these functions for other business processes, such as printing thank you cards for orders.
Transfer paper
To be able to transfer designs on T-shirts using a heat press, you will need to print them on transfer paper. Choose high-quality transfer paper from the get-go to produce amazing-looking designs that can help you gain traction when you finally launch your business.
Design software
The most popular design software that many T-shirt business owners use is Adobe Photoshop. However, you can also use Adobe Illustrator and other dependable software for creating custom designs and complicated illustrations that are difficult to produce using Photoshop.
Digital drawing pad
A digital drawing pad is an optional tool for this kind of business. However, this instrument can be a great investment if you plan to create illustrations that are challenging to do with only a mouse. You can also use a tablet that supports a digital pen.
Cutter
To create stencils for screenprints, you will need a cutter and a program that comes with it. Of course, if you're starting out and you're looking into selling your products to a limited number of people, you can manually cut out designs. However, keep in mind that this can take up a lot of time and effort when you start taking on more orders.
T-shirts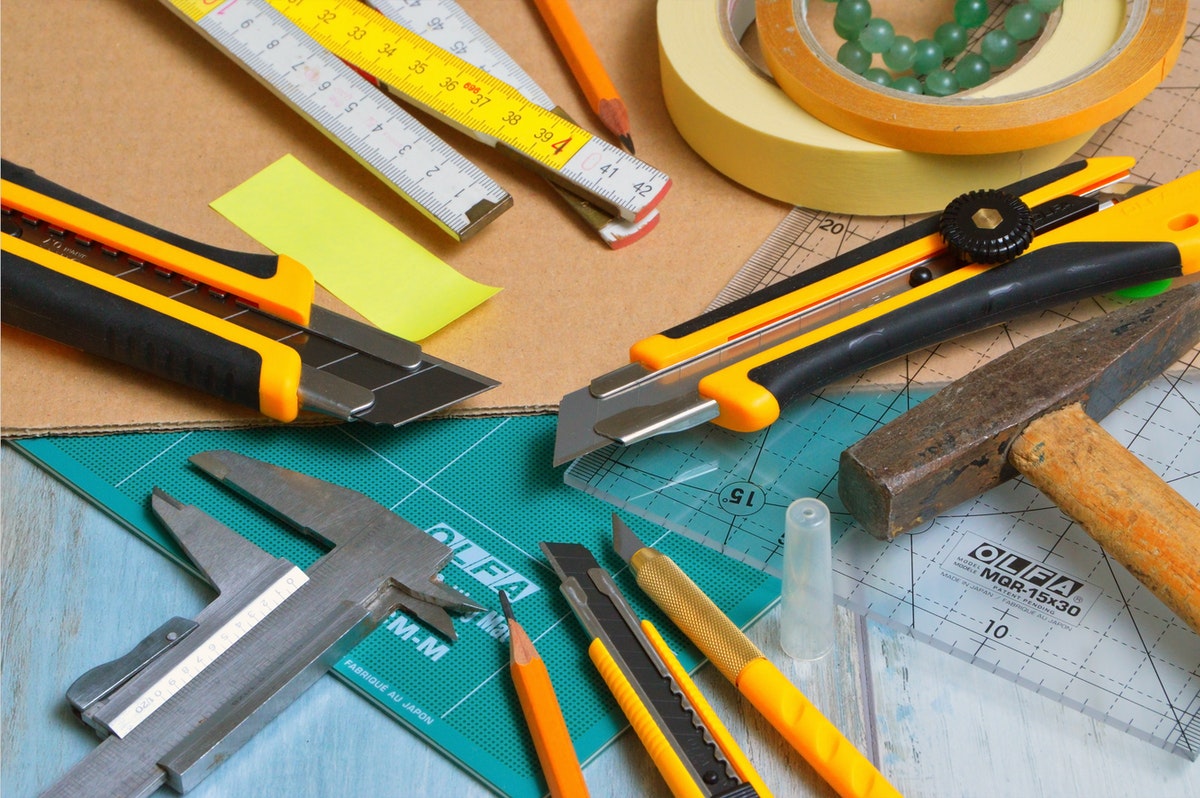 Buy at least three to five pieces of T-shirts in every size and every color that you plan to offer in your shop. Buying in bulk can help you save money. But if you have limited capital to work with, a few pieces are enough at first.
If you want to have photos of actual prints on your online store, print samples on a few T-shirts. Otherwise, you can use mock-ups available online to post your designs. However, it may be better for marketing if customers can see what the print looks like on actual T-shirts.
Storage boxes
You will need at least a few storage boxes to keep your tools, equipment, and materials safe, clean, and organized. Buy clear plastic boxes to easily see what is inside and ensure that they are stackable to save space, especially if you are operating from a small area of your home.
Product bags and tags
Branding is an important part of any business, especially one that involves apparel. To establish your business as a brand, buy product bags and tags with your logo printed on them. You can also create tags yourself using a printer and a paper cutter. But if you want to save time, buying them from another business is a better idea.
A T-shirt business is one of the most affordable ones to start. But if you want to get a good head start and gain traction as quickly as possible, investing in the right equipment, tools, and materials is a must.