Climate change is a significant concern for infrastructure and buildings because of their long lifespans, enormous starting costs, and critical roles in our communities and economy. Fortunately, the fight against climate change is far from over. The industries discussed below are suffering as a result of climate change. For the time being, these are some companies that are feeling the effects the most:
Insurance
Companies in the insurance industry provide risk management via insurance contracts. One of the most fundamental principles of insurance is that it guarantees payment in the case of a future occurrence. During this time, the insured or policyholder pays a lower premium to the insurance company in return for its promise to cover them against an unknown future event.
In 2012, Hurricane Sandy caused about $70 billion in economic damage, most of which was due to flooding. A total of $26 billion was covered through insurance. There are fewer flood insurance buyers since floods only affect specific low-lying regions, making it more costly for those who own houses above sea level. Most insurance policies do not cover this.
Because of rising sea levels and the possibility of more catastrophic floods, insurance rates and payouts will be more expensive, placing more pressure on the sector overall. Furthermore, according to a new study from Ceres, many insurance companies are ceasing to provide coverage for some catastrophic markets. According to the survey, just about a third of the $116 billion in global damages caused by weather-related catastrophes were insured last year. In 2005, insurance companies paid out $455 million in claims related to Hurricane Katrina's damage.
A global property information and analytics provider explained that the insurance industry's retreat poses a dire threat to local populations and public institutions, with more than 6.5 million homes in the United States at risk of storm damage and a total reconstruction value of nearly 1.5 trillion.
Agriculture
Agricultural areas that produce a lot will be squeezed as the temperature rises. This is very important for the 30% of the world's population who are employed in agriculture. While higher temperatures aid in agricultural growth, the shorter it takes for seeds to develop, the lower the global yields will be. According to a United Nations study from 2014, if yields decline, food costs can increase by 84% by 2050.
Beverage Industry
An IBIS World study values the global soft drink and bottled water industry at $247 billion, and increased water scarcity is one of the most significant risks to that sector. When it filed its 10-K for 2013, Coca-Cola said it was concerned about the availability and expense of raw materials it relies on to make its products due to shifting weather patterns and an increase in severe weather conditions. As temperatures increase and extreme weather events become more frequent, the availability of sugarcane, sugar beets, and other components for Coca-Cola seems to be in jeopardy.
Here's how businesses can do their part to be more environmentally friendly: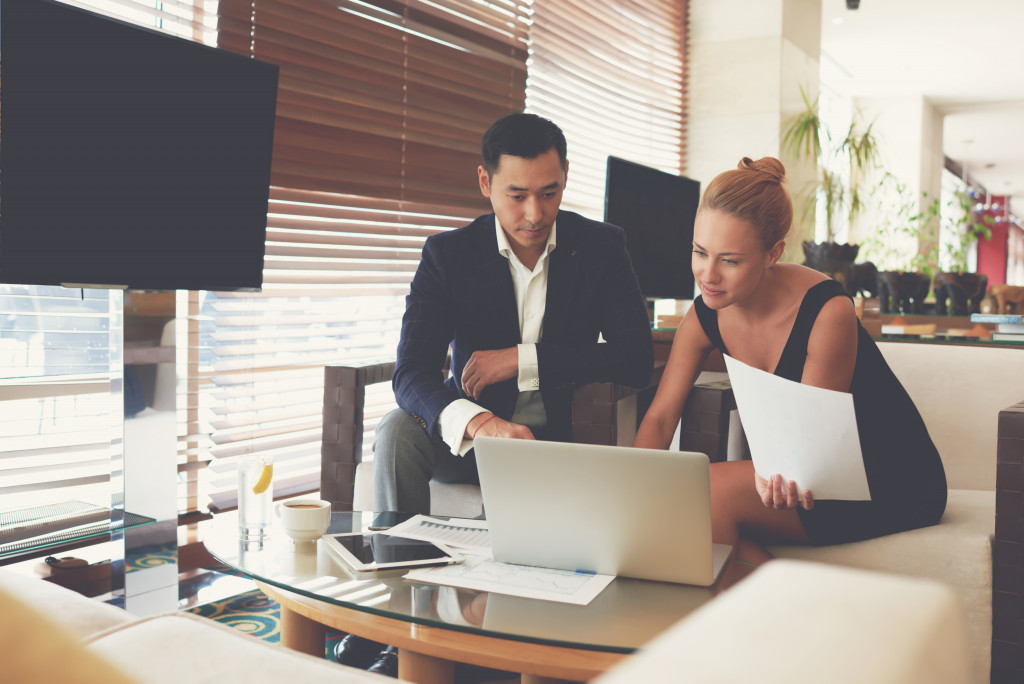 Make Sustainability a Priority by Being Intentional
Corporate strategy and organizational business objectives must reflect sustainability. All aspects of the organization's operations must have this as a top priority. You need a plan of action and someone to hold you accountable, just as any other company endeavor. Ensure that individuals are held responsible and that the outcomes are being measured. Repeat the process once more. As a result, your sustainability initiatives will gain traction.
Work With Your People
Employers should be taught the value of environmental stewardship and informed about the organization's efforts to preserve resources. Encourage your staff to come up with new ideas for conserving resources. Consider what your workers are going through and what you can do to help them save money and have a better working environment.
Conserving Energy and Water
We can all help to conserve water by decreasing the likelihood that this precious resource will be wasted. For instance, switching to water- and energy-efficient toilets and lights and investing in pollution plans and firms such as Silver Leaf can be a fantastic way to conserve both. The environmental effect of each business varies, yet collectively, we all have a role in aggravating global warming, pollution, and the waste problem.
Climate change is a serious issue now that even the largest corporations, such as McDonald's, Microsoft, and Samsung, have adopted sustainable principles in their operations. And no matter how big or tiny your company is, you have a role to play. We can all assist in slowing and perhaps reversing climate change if we consider our carbon footprints and take measures to reduce them.