When you're young, you feel invincible. That's the power of being physically and mentally capable at work and in life in general. That's why you should take advantage of your youth to get you through life challenges. While it's never too late for anything, being able to experience good things in life while you're young is a wonderful feat.
With that in mind, you're supposed to make a positive impact on all the aspects of your life. If you can do that as a young professional, you'll be ready to take on most challenges when you get older. That's the advantage of older people who know a lot of things. They were able to conquer most challenges in life because they knew how hard it was when they were younger.
So how can you make the most out of your youth as a young professional? Here are some things you should try accomplishing while you're young and energetic.
Step Up in Your Career
There's a need to level up your career while you're still young. One reason why you need to do this is for job security. The fluctuating unemployment rate in the US throughout the years is worrying. You don't want to be taking an entry-level job and lose it the following year. This is why you need to take every job seriously. Try to get involved in your workplace as much as possible. Contribute to solving problems by providing solutions. You need to make sure that you're working to step up, not to drown yourself in tasks. The same goes for people who choose to do business as their career. You should have a timeline to follow. Give it your all when it comes to your work and business. It's the key to a wonderful career, and it's good if you can do that while you're young.
Live Alone
Living alone is typical for every young professional. However, there are still people who aren't practicing this. Most of them are still living with their parents. You must experience living by yourself at least once in your lifetime. Living with people you grew up with is like staying in your comfort zone. If you're going to continue living with them even if you're already a young professional, chances are your growth will be limited. So if you're earning enough already, save up as much as possible and use the money to start a new life on your own. Dipping your toes into independent living, you may begin to look for apartments or go big and buy a condo. No matter the housing you choose, make sure that everything is well-planned out and budgeted. Living alone can be challenging financially, mentally, and physically. That's why you should be ready before executing this plan.
Socialize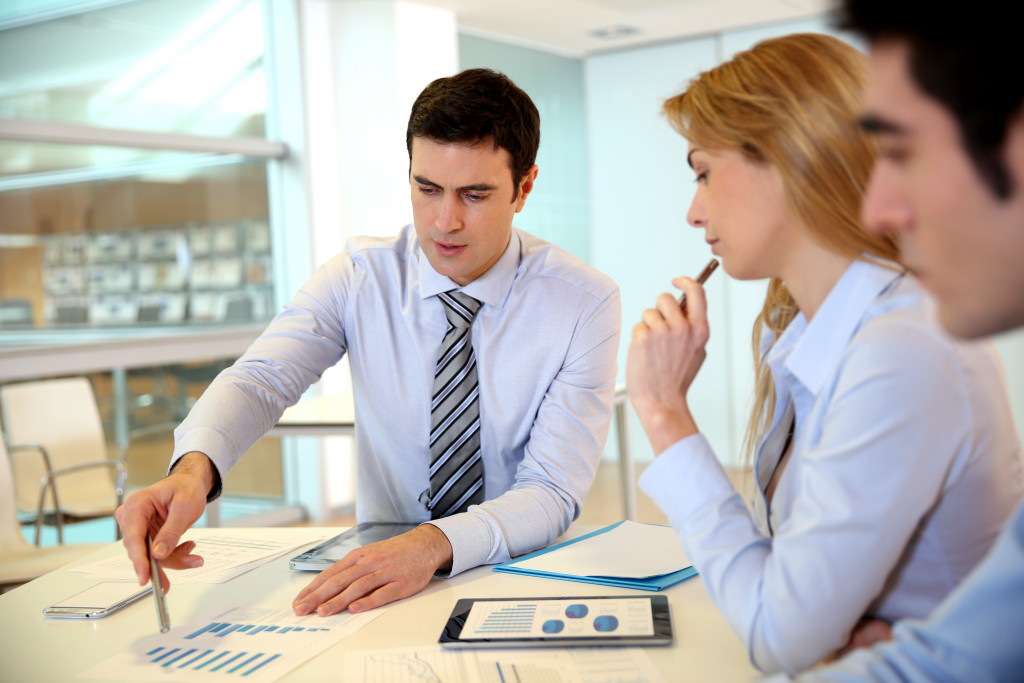 If you live alone, you will know the importance of friends. That's unless you don't like to be friends with anyone. However, you should know that there are benefits to having friends. You're not just seeing these benefits. Having friends can give you people who will listen to you when you want to speak up. They can also provide you with advice about your problems in case you need it. Friends can also help you with careers, relationships, mental health struggles, and more. That's why it's important to socialize while you're still young. As a person in their youth, socialization can widen your network. It can build connections outside your family circle. So you better build those connections while you're still young so that you'll have people you can consider friends.
Explore the World
The best time to travel outside the country is while you're still young. There are lots of benefits traveling abroad can provide in one's life. If you're able to do it, don't hesitate and book that dream destination of yours. Traveling the world can introduce you to different cultures and experiences. It can also get you to know people from different nations. You have to do this while you're young. That's because being young can give you ample time to relax and enjoy your life. Do it while you're still young so that time constraints won't hinder you.
Prepare for Your Future
While it's important to live in the present, preparing for your future is equally essential. Being young doesn't mean you have to always be carefree. This is the best time to save up for your retirement to be truly carefree when you become an old adult. Try to start saving for your future as early as possible. The more time you have to save for it, the more money you will have for your retirement. This can also help you if you're planning to have a family soon. Nobody knows what's in store for you. That's why it's better to prepare for your future so that you can have a comfortable life when you get older.
Being young can make you feel like you can do all things. Don't let that fire die before you start doing something. Make the most out of your youth and maximize your life as a young professional beginning today.