Career opportunities come in different forms. Some people find that they're the happiest working in an office environment, while others prefer the freedom of freelancing. Still, some love being on their feet and exploring new places every day. These individuals typically find work abroad, as it offers them a unique way of making money without sacrificing everything about their lifestyle or changing what they enjoy doing.
However, there might be a few issues to consider when working abroad. Migrating to a foreign country for a job requires plenty of thought and careful planning. Here are a few things to consider before working abroad.
Measuring Job Stability and Salaries
Firstly, you need to consider the job market in your desired country and how sustainable it is. Employment can fluctuate according to national and global economies, which means that the work opportunities abroad might not always be plentiful. Additionally, salaries may also vary according to location – certain parts of the world may offer higher wages than others. Checking this out beforehand can help ensure that you have a steady income while working abroad and a good idea of your eventual earnings if you're thinking about making this move permanent.
Secondly, it's essential to research your new home country before moving. It will help you get familiar with their laws and customs so that you don't run into any cultural conflicts or legal problems. It can include researching the local labor laws, social customs, and public transportation options. It's also helpful to explore local housing options so you know where to look when you first arrive – this can help you find more affordable and comfortable accommodations while you settle in.t
Accomplishing Travel Requirements
If you're planning on working abroad, there are specific travel requirements that you must meet before leaving your home country. These can vary depending on your destination but typically involve having a valid passport and visa. Depending on the country, you may also need to get certain vaccinations or have a criminal background check done. Make sure to take care of all of these things well in advance so that you don't run into any issues when trying to board your flight.
Of course, you'll also need to pack for your trip! It includes both your personal belongings and any work-related materials you may need. For instance, if you're traveling for a job in the hospitality industry, you may need to bring along your uniform or other required clothing. You should also pack any essential documents, such as your passport and visa and any medications you take regularly. It's also good to fill a small amount of cash in the local currency if you need it for emergencies.
Securing Living Situation and Health Insurance
When you work abroad, it's essential to have a solid plan for your living situation. It can be more complex than finding housing when you're staying in one place, as you may not have the opportunity to look around before committing to a lease. When you first arrive, it's often best to secure temporary housing, such as an Airbnb or hotel room. That way, you can take your time looking for a more permanent solution that meets your needs and budget.
You should also research the healthcare system in your new country and whether or not you need to obtain health insurance. In some cases, your employer may provide coverage, but it's always good to double-check so that you're ready. Even if your job doesn't offer insurance, you may still be able to find a plan that suits your needs and budget.
Adjusting to the Culture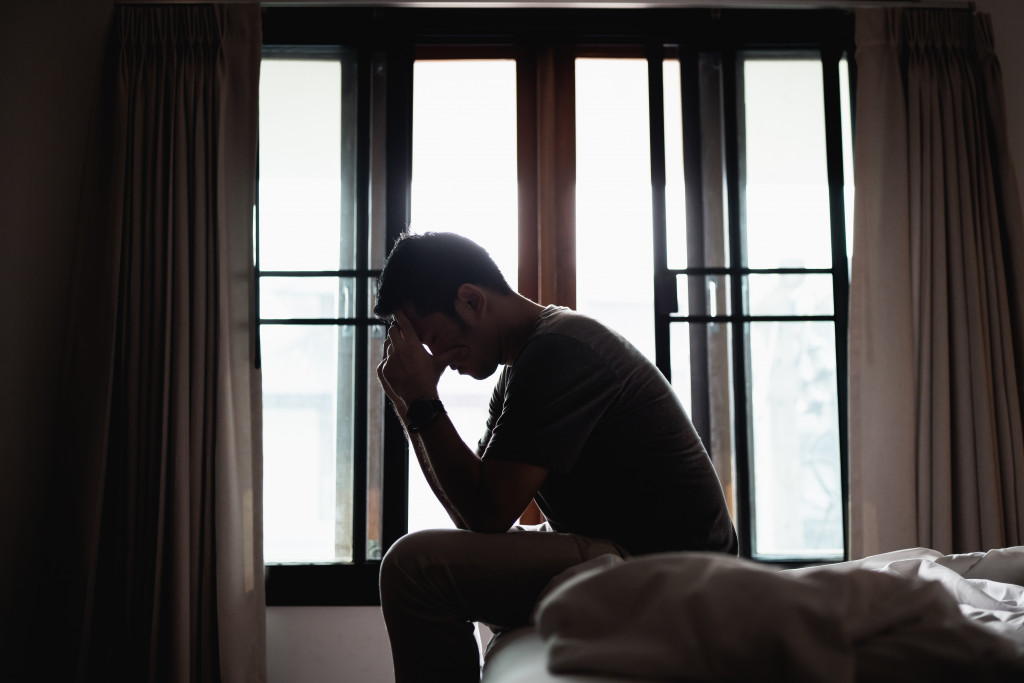 Of course, one of the best parts about working abroad is getting the chance to experience a new culture. It can be both exciting and challenging, as you'll need to adjust to a new way of life. Culture shock could prevent you from making the most out of the experience, which means you need to find solutions. One of the best ways to make this transition easier is by making friends with locals or other ex-pats in the same boat as you. They can help you get acclimated to your new surroundings and offer advice on where to eat to what sights are worth seeing.
You may also want to join cultural organizations or clubs related to your hobbies and interests. It is a great way to meet new people and learn more about the culture you're now living in. It can also help you feel more connected to your new home.
Maintaining Connection with Loved Ones
Of course, one of the biggest challenges that people face when working abroad is staying connected with family and friends back home. Fortunately, there are many ways to do this without breaking the bank. You may want to invest in a good international calling plan or look for free VoIP options that you can use for messaging and video calls. Additionally, today's social media apps make it easy to share photos from your travels and stay up-to-date on your lives at home.
Your loved ones might require financial support from you, which might be partly why you are taking a job abroad. The same thing can happen the other way around. You need to be familiar with international payment transfers to ensure that sending or receiving money is achievable. Your loved ones need to learn how to send money from Philippines to Taiwan, making it necessary to teach them what you've learned during your stay abroad.
Overall, working abroad can be a gratifying experience. It's an opportunity to learn about new cultures, make new friends, and improve your career prospects. Of course, it's also essential to stay prepared for the challenges of this type of work. By doing your research and being mindful of the potential pitfalls, you can set yourself up for success.